Should I Buy A New Or Used Tractor
Posted by:
Admin
Tags:
Posted date:
06-12-2021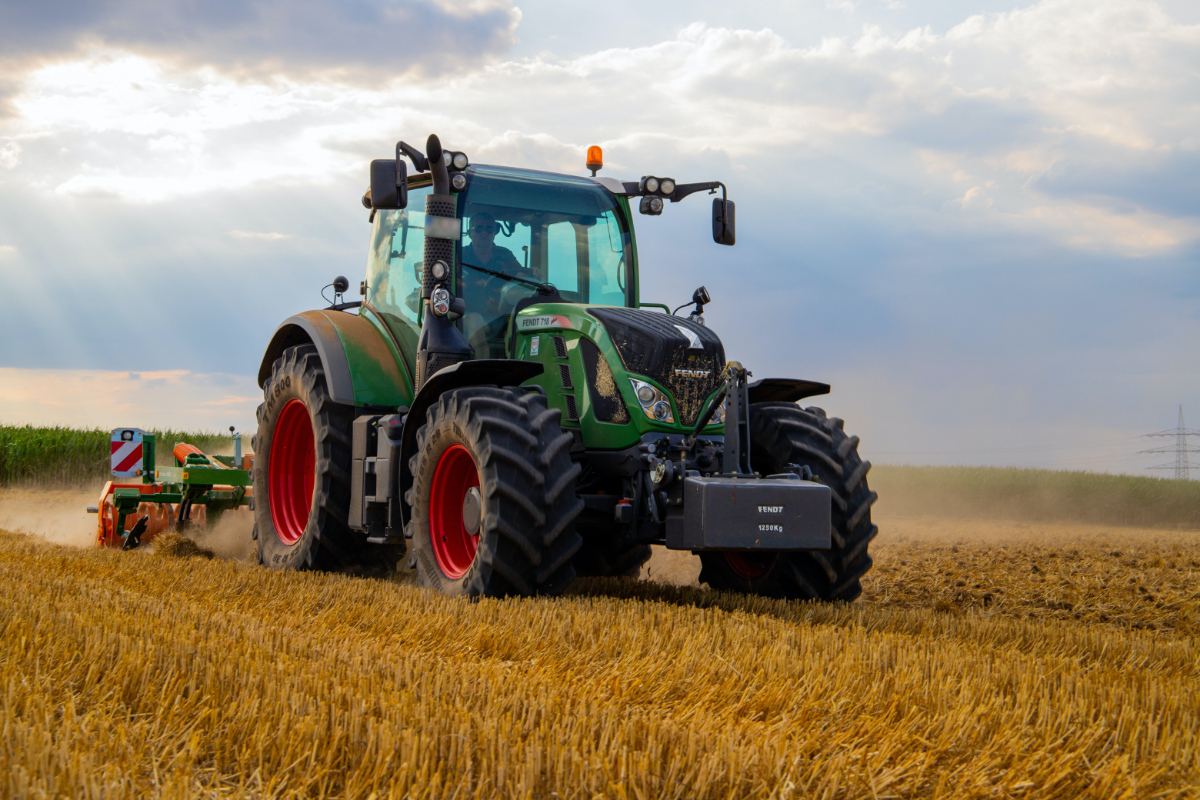 Should I Buy A
New Or Used Tractor?
If you are in the market for a brand-new tractor and desperately want to save money, you'll likely wonder what will be the better option. You won't want to inherit a shed-load of maintenance repair costs from an older model that will ultimately up the final price. However, brand-new models may initially cost more, but they have plenty of manufacturer incentives and warranties such as low-interest and no-interest terms and conditions.

A tractor is a massive, essential item for anyone with extensive land or farms that they wish to maintain. The upfront prices come with operating, maintenance and ownership costs that you mustn't forget to consider. Suppose you're looking to buy a new machine; you'll want to ensure you purchase from a knowledgeable dealer with plenty of information and understanding of the capabilities of a tractor and its limits.
The dealer needs to take time out to learn the needs of yourself, your land and your job. They may need to visit your property to grasp the scope to determine the size of the appropriate tractor and the potential budget quote. From that initial assessment, your dealer can offer you a variety of recommendations before providing a test ride of the model you have chosen.


Benefits Of Buying
Second Hand Tractors
Most people think that new is better but that isn't always the case. Buying a second hand tractor does indeed have benefits over buying a brand new one. Here are a couple advantages that might be able to save you money and effort
It is beneficial to have the following 5-10 years in mind to assess whether or not the tractor you wish to buy will support all your occupational needs for the future. Purchasing undersized tractors is incredibly dangerous as they could cause accidents and eventually will no longer fulfil your jobs requirements or work demands.
Based primarily on your workload, you must decide whether the work is minimal enough for you to go after a smaller vehicle.
Second-hand tractors are not demanding maintenance, so costs will not increase due to frequent usage.
When purchasing used tractors, look for a machine under 5000 hours, as plenty of the older existing devices have far more wear and tear to deal with, and therefore the costs of repairs will sky-rocket.
One of the most significant factors to consider when purchasing a tractor is its price. Tractors are a massive investment for your land or farm, and the art of buying one that is suitable for your occupation, your budget and is of excellent quality can be a prudent decision.
Specific ownership costs are included for customers purchasing new tractors on the market. When it comes to a used tractor, you can avoid warranty, insurance, and depreciation costs, as the previous owners have likely covered them.
Often it can be possible to utilise a private seller to achieve a lower price; however, it is far better to purchase from tractor dealers or contractors that can offer aftersales services and a solid ownership transfer.
There is no harm in choosing a used tractor if it has been well-maintained over time. Used vehicles will also help reduce the costs of your tractor taxes, alongside the initial lower price. Compared to a brand-new tractor, you could use the savings you gain to maintain the vehicle's maintenance and benefit your business.
Features
When searching for the right new tractor, it's crucial to note down all the features you need in a list. Compare these features against the tractors you see and the ones you are interested in buying to make sure every box is ticked.
There will always be functions in a new tractor that you may not find in a year's older model; however, it's good to analyse whether or not those are necessary aspects that you require to complete daily tasks on your land or farm.

Suppose You're In The Market Looking To Buy A Second-Hand Tractor; You Must Have Industry Professionals Complete A Full Inspection On The Vehicle Or Machinery And Note Down Any Faults Or Gradual Wear And Tear In A Report.
It Is Essential To Be Hyper-Aware Of The Current Quality Of Your Bought Tractor, So Checks Are Crucial When Purchasing An Agricultural Vehicle. Ensure You Or Your Professional Checks For Abnormal Noises, Rust Or Signs Of Leaks.
You May Discover That You Can Typically Buy Used Tractors Immediately, And You'll Be Able To Drive Home With Them That Same Day. Brand-New Tractors May Require A Few Days Wait Because Of Any Inspections, Availability, Registrations And Loan Approvals.
Trusted Used Vehicles From Tractor Dealers May Be An Excellent Option For Those In A Hurry. Second-Hand Tractors From An Authorised Dealer Can Provide Plenty Of Availability And Offer Pretty Good Value Should They Match All Of Your Requirements.
Problems With Buying
A Used Tractor
Of course you would expect that with buying a used tractor, there is a lot that could go wrong and cause you problems. This is a list of everything you might want to be aware of when searching and buying a used tractor.
It can take quite a while to find the tractor model you've been searching for, especially with the number of deals that the manufacturing industry offers across the UK market.
Finding the perfect tractor or agricultural machinery can get quite hard when you require them immediately. It could even force you to settle for the few or one that is available as opposed to the one that suits your environment and occupational needs.
The following reason falls in last with the previous drawback; whether you decide to purchase used or brand-new tractors if you select an authorised Kubota Dealership, you're likely going to be okay in terms of your finances.
Many dealerships in the industry prioritise customer satisfaction and their relationships with clients, so you can guarantee that most tractor sellers will not sell you a vehicle or product with any significant problems.
However, suppose you are purchasing used Kubota's or other branded machinery or agricultural vehicles. In that case, there could often be lingering issues underneath that your seller may be attempting to sell their way out of. The initial savings may eventually dwindle, primarily if you invest plenty of money in repairs that have only gotten worse over time.
For those that frequently use and abuse their tractor during daily agricultural work, any form of warranty, including the Kubota 6-year warranty, is going to be a lifesaver. However, it's good to remember that many used tractors tend not to have a contract.
Many companies or businesses within tractor manufacturing can offer anything from a 30-day guarantee or up to a 6-year warranty, depending solely on the brand you have selected.
If you discover that perfect tractor deal, often you'll have to pay for it in cash or write a check.
There are a small few options financially when it comes to tractors and when you find the one for you, expect to pay at least 5% interest or potentially more.

Is A New Or Used Tractor
Right For Me?
Firstly consider the sizing. Unsized tractors can be highly hazardous to the operators or surroundings, and if you overexert small machines, they can become damaged over time. Oversized tractors can also use far more fuel or end up being challenging to manoeuvre.

Consider the fixed costs involved, such as housing, insurance and depreciation. You'll also want to assess whether there are any implements you must buy that will allow the vehicle to undertake several different farming jobs or daily tasks. Customers should also consider variable costs like fuel, lubrication, labour and repairs.

Finally, we encourage farm or property owners to ask fellow farmers for advice. Shop around and find out what worked for some farmers and what didn't work for others.

If you need any advice or support on farm machinery, we have years of experience that can assist you in the best choice possible. Find out more about our tractor sales in Chichester, West Sussex and throughout South-East England.