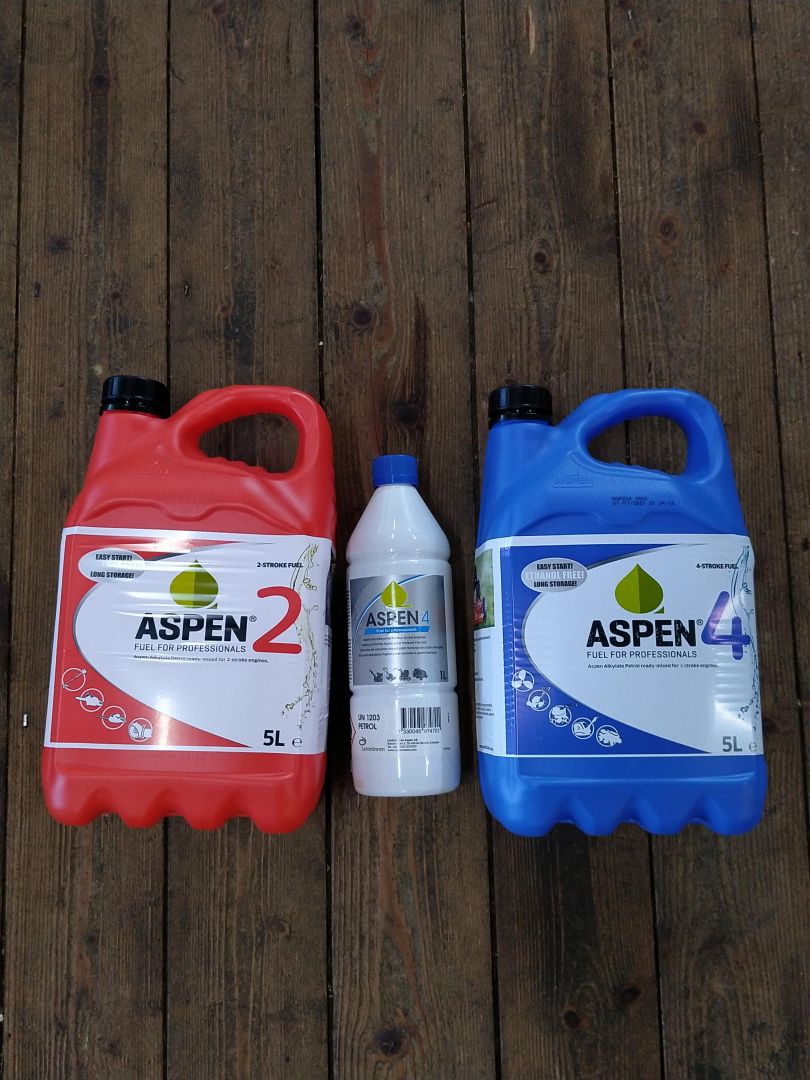 Aspen 2 and 4 stroke fuel
Ask about this product
Product Description
We stock both Aspen 2 and Aspen 4 in bottles of 5 and 1 litres.

Aspen 2 is alkylate petrol premixed at 50:1 with a premium quality biodegradable 2-stroke oil. Suitable for chainsaws, clearing saws, hedge trimmers, power cutters and other land-based 2-stroke engines.

Aspen 4 is alkylate petrol without oil - suitable for lawnmowers, rotary cultivators, snow blowers, boats and other 4-stroke engines. Ordinary petrol contains ethanol which attracts moisture and can cause engine failures. Aspen Alkylate Petrol contains no ethanol.

5 Litre bottle - £18.75
1 Litre bottle - £4.15

Please don't hesitate to call us on 01243 531298 to enquire.