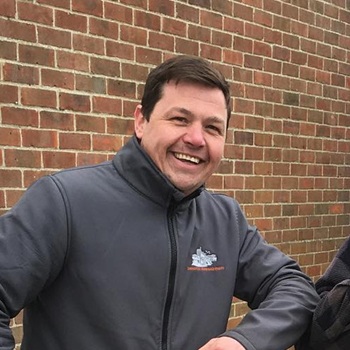 Lewis Ramm
Managing Director Lewis Ramm started his career at the age of 16 when he became an apprentice with Perkins Engines. He gradually moved into the world of agricultural engineering, before establishing Chichester Farm Machinery at the end of 2008.
Since then, the business has gone from strength to strength. Lewis is responsible for the day to day running of CFM, which includes liaising with customers and suppliers, buying and selling machinery and representing the company at various events and shows throughout the year.
"I'm lucky enough to have a very supportive and fun team, which has me helped drive the business forward and make it what it is today," said Lewis. "We're continuing to grow and develop all the time. Chichester Garden Machinery has now been incorporated into the business"
Outside of work, Lewis enjoys spending time with his young family, classic cars and socialising.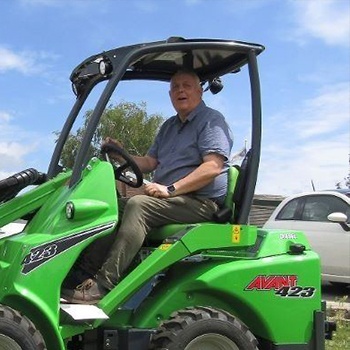 Steve Everton
Steve Everton joined the Chichester Farm Machinery team as the Sales Manager in 2018- but he's already a familiar face as he worked for the company, formerly Chichester Tractors, from 2002 to 2009!
With over 30 years' experience in agricultural sales, he brings a wealth of knowledge with him.
He says "I like to spend a lot of time out and about, making contact with our existing customers as well as finding new ones. Ultimately my role is all about selling, selling the right product to our customers to do the best job possible!"
Steve has always worked in the Hampshire, Surrey and Sussex areas, selling all manner of agricultural equipment from tractors and cultivators through to balers and seed drills. Steve is your regional contact for Avant and Iseki.
"As CFM ventures into more diverse agricultural machinery, I'll be using my experience to take this forward," said Steve. "It's an exciting time."